Ordering e-commerce development is a stressful, expensive time sink full of unknowns...
Browse endless portfolios
Check availability

Weirdo check

Interviews
Share scope of work
See if there's a fit
Repeat, whilst losing sanity
You deserve a proven e-commerce development partner that gets you where you want to be.
Deploy new project*
*Don't press this
WooCommerce Store
We will prepare an online store for you on the global WooCommerce platform. It is already used by over 5 million e-commerce companies, which constitutes 26% of all online stores.
The online store launched by us will meet all the conditions necessary to achieve high sales.
Let's talk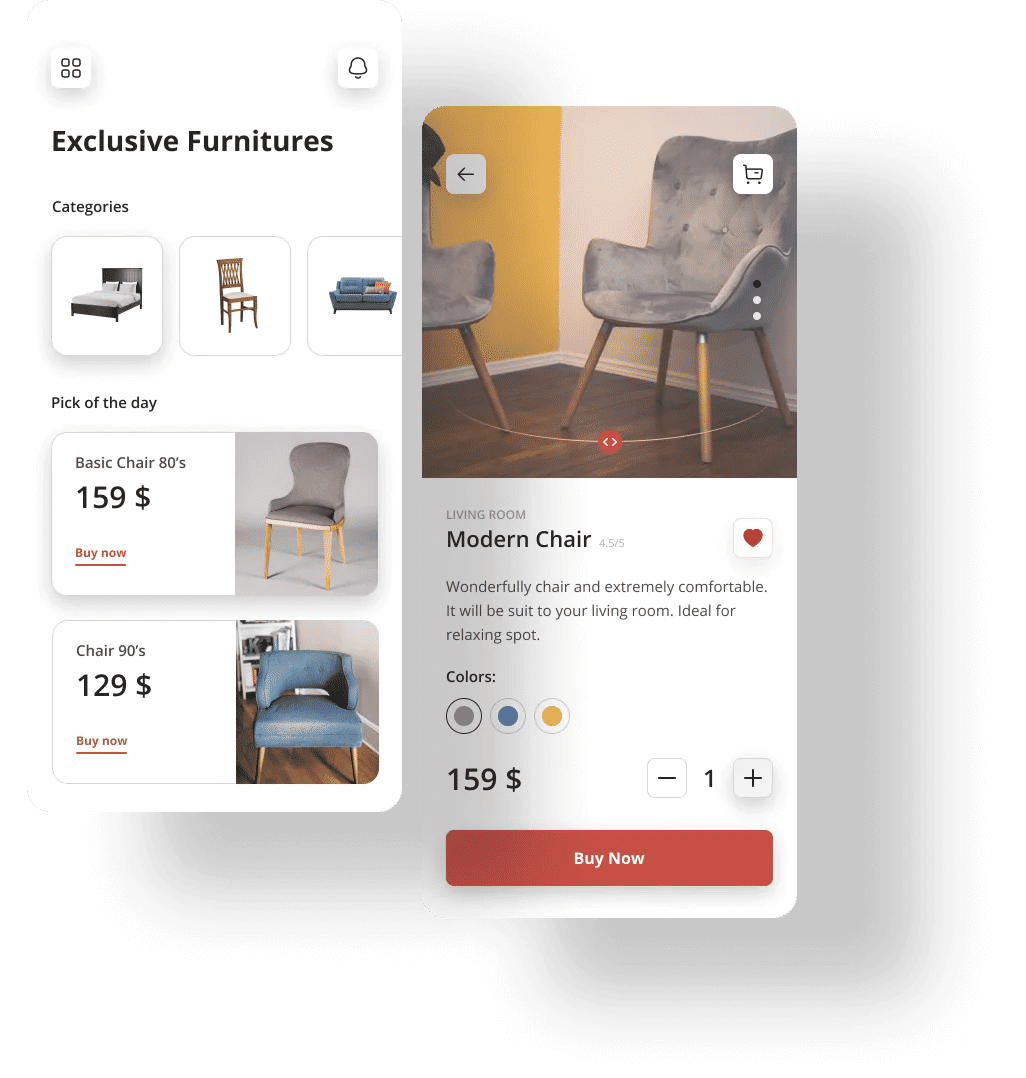 Bespoken Design
Your online store will adopt a design tailored to your brand. You will stand out from the competition, strengthen brand awareness and build a positive image.
Extensive functionalities
In one place you will control your inventory, analyze sales statistics, add and optimize product files or integrate the platform with external marketing channels.
Fast Deliviery
We need 20 to 30 business days to prepare the store. Depending on the materials provided.
Mobile Friendly
The online store will work properly not only on a computer, but also on a tablet, smartphone and other mobile devices. It will increase your sales.
Easy management
Managing all modules of the platform is simple and intuitive. Special IT skills are not required for this.
Fast speed load
Each subpage of the online store is displayed immediately after entering it by the user. You avoid situations where an impatient customer leaves the website before making a purchase.
Extensive statistics
You will be able to analyze sales results or the effectiveness of the marketing campaign on charts.
Integration with external suppliers
You won't have to manually enter products into the store's database - you can quickly import them directly from the supplier.
Need to improve the loading time of your store?
Our expert WordPress speed optimization service is designed to assist stores conversion rates.
Choose speed optimization service
Featured
clients
partners
We provide our partners with full outsourcing of design and programming services, offering a flexible model of cooperation.






Ecommerce development
Any questions?
01 .
Do you offer ongoing support?
Our eCommerce developers are available to provide post-launch assistance for your online store. After going live, we can offer expert advice on enhancing visibility through SEO and ensuring your site stays secure with regular updates to both content and security measures. Keep your eCommerce site running smoothly and looking top-notch with our support.
We specialize in creating captivating online stores by providing stunning e-Commerce solutions to clients around the world. Our team stays up-to-date with UX, UI and eCommerce advancements, guaranteeing a hassle-free shopping experience that empowers our customers in the market.

We carry out most of the projects as subcontractors for larger agencies, why not skip the middleman and get a better price? 🤔
Our ecommerce projects
Spadiora
Our team helped rebuild an outdated site, integrate new custom features, and improve page load speeds to improve user experience and increase conversion rates.
Valon.shop
Our team designed and implemented an online furniture store.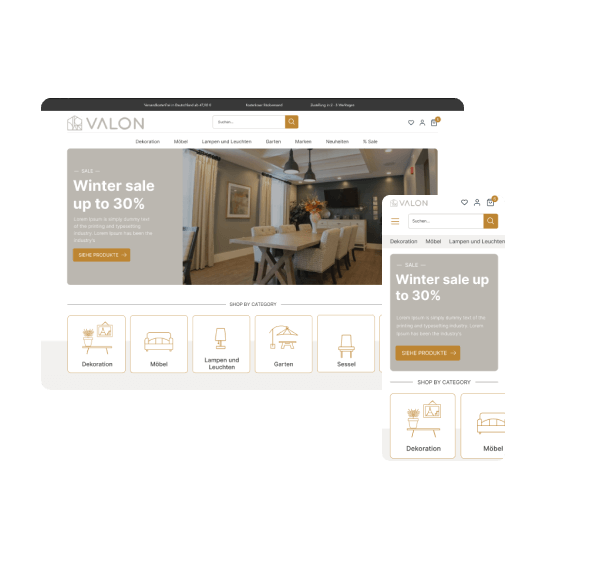 Let's make your store truly extraordinary.
Together
Our goal is simple: to understand our clients' vision while building an online shop that gets noticed.
Let's get started