Ordering development is a stressful, expensive time sink full of unknowns...
Browse endless portfolios
Check availability

Weirdo check

Interviews
Share scope of work
See if there's a fit
Repeat, whilst losing sanity
You deserve a proven development partner that gets you where you want to be.
Deploy new project*
*Don't press this
Figma to
Elementor

Service

We will develop your Figma design into a Elementor website. Whether it's a landing page or an e-commerce portal, our experienced developers use Elementor and Custom Post Types to build a website that you can easily manage from the administration panel.

Our team of experts leverages custom features and animations. Quality assurance across multiple browsers and devices is included in all our quotes. We always delivery projects on time and within budget.

Let's talk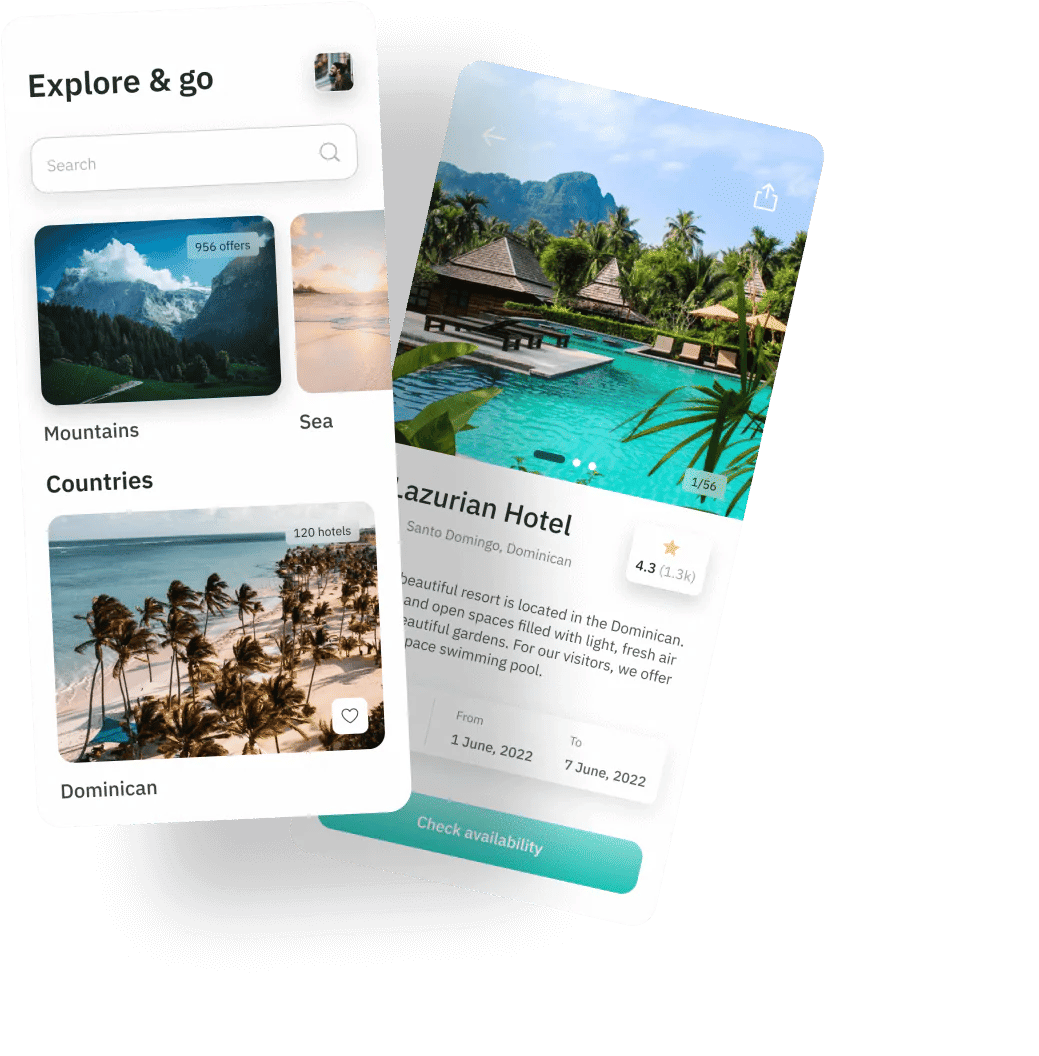 How we develop Elementor websites?
Custom build to you needs
We build websites based on Elementor and custom widgets.
Minimal plugins
Plugins are easy to use but difficult to remove. Websites with dozens of plugins can become a ticking time bomb. If you deactivate one, the website will cease to function. We use standard plugins when they make sense (e.g. Contact form).
Easy to edit
We focus on making page editing as easy as working on a Word document. No programming skills are required to make modifications.
How
Elementor

editor works?

Elementor is a game-changing WordPress page builder that empowers users with an intuitive, visual editing experience. At its core,

Elementor simplifies the web design process

, eliminating the need for coding skills. With Elementor, you can effortlessly create and customize web pages using a drag-and-drop interface. This means you can add elements like text, images, buttons, and more to your canvas and arrange them in any layout you desire. It's like building with digital Lego blocks, and the possibilities are endless.

Elementor also offers a rich library of widgets, templates, and blocks to kickstart your design or add complex functionality. You can customize each widget's content, style, and behavior, giving you granular control over your design. Additionally, Elementor's live preview feature lets you see exactly how your changes will appear on the front end of your website in real time.

Responsive design is a breeze with Elementor. You can fine-tune your page's layout and styling for different devices like desktops, tablets, and mobiles. This ensures that your website looks great and functions smoothly across a variety of screens.

In summary, Elementor streamlines the web design process by offering a user-friendly, drag-and-drop editor that allows for visually stunning and responsive web page creation. Whether you're a beginner or an experienced developer, Elementor provides the tools and flexibility to bring your web design visions to life with ease.
Drag-and-Drop Editor
Elementor's drag-and-drop editor is its star feature. It allows you to create and edit web pages by simply dragging and dropping elements onto your canvas. Whether it's text, images, buttons, or complex widgets, Elementor provides an extensive library of elements to choose from.
Widgets
Widgets are the building blocks of your web pages. Elementor offers a vast array of widgets, ranging from the basics like headings and images to advanced elements like forms and countdown timers. You can customize each widget's settings, content, and appearance to match your design vision.
Templates
Elementor comes with a library of pre-designed templates that you can use as a starting point for your website. These templates cover various industries and design styles, making it easy to kickstart your project. You can customize every aspect of the template to suit your brand and content.
Responsive Editing
Ensuring your website looks great on all devices is crucial. Elementor simplifies responsive design with its intuitive editor. You can adjust the layout and styling for desktop, tablet, and mobile views separately, ensuring a consistent user experience.
Cross-browser compatibility
Your website will be fully functional across all major browsers, ensuring ease of use and accessibility
Last 3 ver.

Last 3 ver.

Last 2 ver.
Figma to Elementor conversion
Elementor FAQ
01 .
How can I get a quote?
Send us preview of your designs. We will send you a quote as soon as possible by e-mail.
02 .
How can I export from Figma to Elementor?
Unfortunately, direct export of Figma to Elementor is not possible. However, our experienced developers can convert your Figma design into a fully functional website using Elementor.
03 .
What is the cost of converting Figma into Elementor website?
This depends on a number of sections, including the complexity of the project, the deadline and the required technology stack. Our rates for Elementor development start at €35/hour.
04 .
Where are you located and what are your working hours?
Our head office is located in Poland, EU. We have a remote-first approach, so we have a lot of experience in remote cooperation.
Figma to elementor example
The Orchard Agency
We helped a client convert a Figma project to a WordPress website using Elementor.
Hourly packages
Best if you need occasional tweaks, changes or new features in your website.
Competitive pricing

More hours = lower price

Design and development

Dedicated project manager

Task management dashboard
Featured
clients
partners
We provide our partners with full outsourcing of design and programming services, offering a flexible model of cooperation.






Their communication was exceptional despite the time difference.
They gave us a professional website that's easy to use.."
Their speed and communication were impressive.
IMADO team were transparent about the whole process and pleasant to deal with.
We were impressed by their attention to detail.
Let's make something truly extraordinary.
Together
Our goal is simple: to understand our clients' vision while building a website that gets noticed.
Convert Figma to Elementor