Ordering WordPress development is a stressful, expensive time sink full of unknowns...
Browse endless portfolios
Check availability

Weirdo check

Interviews
Share scope of work
See if there's a fit
Repeat, whilst losing sanity
You deserve a proven development partner that gets you where you want to be.
Deploy new project*
*Don't press this
Why choose us for WordPress Development?
You can always rely on us
We have vast experience in web development and have developed more than 150 websites for clients in various sectors. All of our services are transparent, so there are no hidden fees or hidden features on offer.
A team of experts
Our WordPress development team consists of professionals who possess years of experience in engineering, design, and developing web applications. We also follow the best practices.
Top
WordPress Development

Agency

As

WordPress development agency

, we has forged enduring partnerships with marketing agencies worldwide. Our unwavering mission is to craft customized solutions and deliver impeccable service to all businesses in need of premier white label WordPress development services, characterized by an unmatched commitment to precision and excellence.
How we develop WordPress
websites
Custom build to you needs
We build bespoke websites without the use of page builders. Our code is 100% handcrafted and thoughtful.
Minimal plugins
Plugins are easy to use but difficult to remove. Websites with dozens of plugins can become a ticking time bomb. If you deactivate one, the website will cease to function. We use standard plugins when they make sense (e.g. Contact form).
Easy to edit
We pay attention to make the page as easy to edit as a word document. You won't need a programmer to make changes. We build websites with ACF Blocks, but we can create custom widgets in Elementor, Divi, Beaver Builder, Visual Composer. Depends on you.
Why WordPress website development is the ideal choice for your business
WordPress website development is the ideal solution for your business for several compelling reasons. Firstly, WordPress is incredibly user-friendly, allowing you to easily manage and update your website's content without needing extensive technical knowledge. Its intuitive interface empowers you to take control of your online presence.

Moreover, WordPress is highly versatile and scalable, making it adaptable to the evolving needs of your business. Whether you run a small startup or a large enterprise, WordPress can accommodate your growth, offering a wide range of themes, plugins, and customization options to suit your unique requirements.
Additionally,
WordPress is SEO-friendly
, providing the tools and features necessary to optimize your website for search engines, helping you reach a broader audience and improve your online visibility. With a vast community of developers constantly enhancing the platform, you can rest assured that your website will remain secure and up-to-date.
Furthermore, WordPress offers excellent e-commerce capabilities through platforms like WooCommerce, enabling you to set up and manage your online store efficiently.
Featured
clients
partners
We provide our partners with full outsourcing of design and programming services, offering a flexible model of cooperation.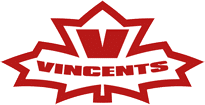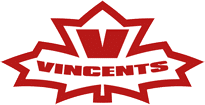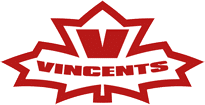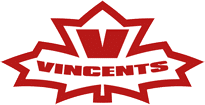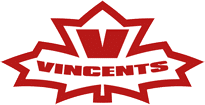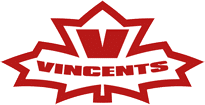 Why choose wordpress development agency for your next project
A WordPress-powered website offers virtually limitless scalability, maintaining optimal performance even under heavy traffic or substantial content growth. What's particularly noteworthy is that WordPress websites can be finely tuned for search engine optimization (SEO) as each entry includes fields for tagging information, ensuring improved visibility in search engine queries.
Their communication was exceptional despite the time difference.
They gave us a professional website that's easy to use.."
Their speed and communication were impressive.
IMADO team were transparent about the whole process and pleasant to deal with.
We were impressed by their attention to detail.
The technologies and tools
we use
Let's make something truly extraordinary.
Together
Our goal is simple: to understand our clients' vision while building a website that gets noticed.
Get started