Australia, a vast and technologically advanced nation
Australia
, a vast and technologically advanced nation, stands at the forefront of the global technology landscape. With a thriving tech industry, world-class research institutions, and a commitment to innovation, Australia has become a hub for cutting-edge technology developments. Its cities, like Sydney and Melbourne, are home to numerous tech startups and incubators, fostering a culture of entrepreneurship and creativity.
every home and business with high-speed internet, while stringent cybersecurity measures ensure the protection of critical digital assets.
In addition to its vibrant startup ecosystem, Australia invests significantly in research and development across various tech sectors, such as artificial intelligence, biotechnology, and renewable energy. Leading universities collaborate closely with industry partners, driving breakthroughs in fields like quantum computing and medical technology.

Australia's commitment to technology is also reflected in its strong government support for digital infrastructure and cybersecurity. The National Broadband Network (NBN) project aims to connect
Unlock Your Online Potential with Imado - Your
Australia

WordPress development partner

Are you in pursuit of a top-notch WordPress development agency in Australia, ready to craft a website that not only wows with its design but also delivers seamless performance? Look no further than Imado, a leading provider of web design and development solutions. With a team of seasoned professionals by our side, we are dedicated to delivering exceptional websites tailored precisely to your distinctive requirements.

Here at Imado, we recognize the significance of merging visual appeal with user-friendliness in the realm of website creation. That's why we harness cutting-edge technologies, notably WordPress, to create websites that not only captivate the eye but also function flawlessly. Our WordPress development experts are well-equipped to build custom websites optimized for search engines, mobile responsiveness, and user-friendly navigation.

Whether you're embarking on a fresh website venture or giving an existing one a makeover, our team is here to offer a helping hand. Our digital agency offers a comprehensive range of services, spanning WordPress website development, bespoke plugin creation, theme customization, and much more. We collaborate closely with our clients to grasp their unique goals and requirements, utilizing this deep understanding to sculpt a tailor-made website that perfectly aligns with their vision.

Our WordPress development services are thoughtfully designed to cater to businesses of all sizes and across various industries. Whether you're a small enterprise aiming to establish a robust online presence or a large corporation striving to elevate your digital footprint, our team possesses the expertise and experience to propel you towards your objectives.

At Imado, we firmly believe that a website should transcend its role as a mere digital brochure. It should serve as a powerful tool for connecting with your audience, expanding your business, and achieving your goals. Therefore, we offer an array of digital agency services, including search engine optimization (SEO), pay-per-click advertising, and social media management. By working closely with you, we craft a comprehensive digital marketing strategy that empowers you to reach your target audience and accomplish your desired outcomes.

In addition to our web design and development solutions, we provide continuous support and maintenance services. Our expert team ensures that your website remains up-to-date and operates at peak performance, allowing you to stay focused on running your business.

If you're on the lookout for a reliable and reputable WordPress development Australia, Imado is the solution. Reach out to us today to discover more about our services and how we can assist you in creating a website that authentically represents your brand and achieves your goals.
Featured
clients
partners
We provide our partners with full outsourcing of design and programming services, offering a flexible model of cooperation.






Their communication was exceptional despite the time difference.
They gave us a professional website that's easy to use.."
Their speed and communication were impressive.
IMADO team were transparent about the whole process and pleasant to deal with.
We were impressed by their attention to detail.
Why you should use Gutenberg Editor in Australia
The Gutenberg editor in WordPress represents a groundbreaking shift in the way content is created and managed on the platform. Named after the inventor of the printing press, Johannes Gutenberg, this editor introduces a modern, block-based approach to content creation. Rather than the traditional text-and-media editor, Gutenberg divides content into individual blocks, making it easier to customize and structure pages and posts. With a wide range of block types, including text, images, videos, galleries, and more, users have greater flexibility in designing their websites. The real-time visual editing and drag-and-drop functionality streamline the process, allowing even those without coding knowledge to craft professional-looking pages. Overall, the Gutenberg editor empowers WordPress users to create engaging, dynamic, and visually appealing content, enhancing the platform's capabilities and user experience.
Our projects
Charmiere
We helped the client build a store with a strong emphasis on creativity. The project was awarded by CSSWINNER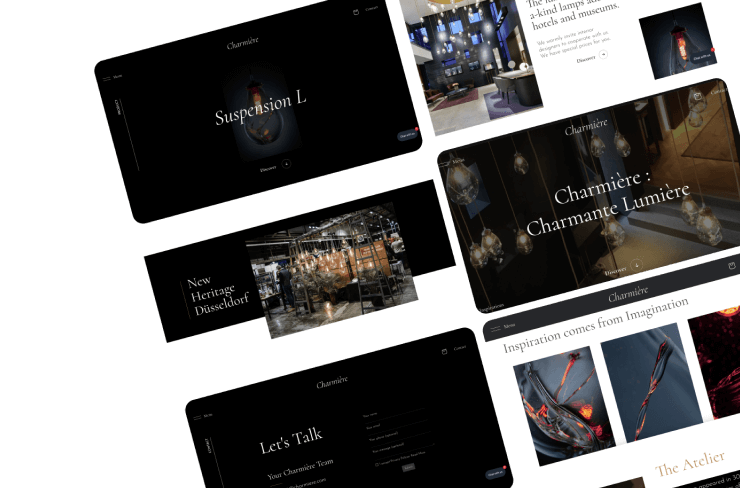 The Kernel
We helped a client redesign their current site, improving loading speed and backend features. We built a custom theme using ACF Blocks. We added eCommerce, allowing the customer to sell products.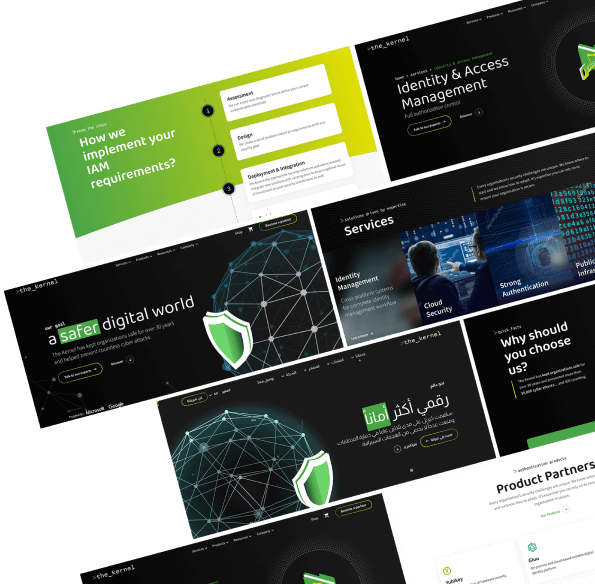 The Orchard Agency
We helped a client convert a Figma project to a WordPress website using Elementor.
Let's make something truly extraordinary.
Together
Our goal is simple: to understand our clients' vision while building a website that gets noticed.
Get started