USA, a vast and technologically advanced nation
The United States is a global epicenter for technology and innovation, with a profound and lasting impact on the world's technological landscape. Home to Silicon Valley, which is synonymous with tech entrepreneurship, the U.S. hosts some of the world's most influential tech companies, including Apple, Google, Facebook, and Amazon. These tech giants have revolutionized industries ranging from communication and e-commerce to artificial intelligence and cloud computing. Moreover, the United States boasts a thriving startup culture, attracting talent and investment from around the world. Cities like San Francisco, Seattle, and New York City are teeming with tech startups working on cutting-edge innovations in areas such as biotechnology, renewable energy, and autonomous vehicles. The country also maintains a strong commitment to research and development, with renowned universities and research institutions pushing the boundaries of science and technology. Initiatives in fields like quantum computing, space exploration, and clean energy solutions continue to drive progress and shape the future of technology. With a culture of innovation, a diverse and highly skilled workforce, and a robust ecosystem of tech support and investment, the United States remains at the forefront of global technological advancements, influencing and shaping the digital age in profound ways.
Unlock Your Online Potential with Imado - Your
USA

WordPress development partner

Looking for a top-tier WordPress development company in the USA, ready to whip up a website that not only looks cool but works like a charm? Well, you're in luck because Imado's got your back. We're not your run-of-the-mill web design and development crew – we're the real deal. Our squad of seasoned pros is all about serving up websites that are tailor-made just for you.

We're all about that perfect blend of style and user-friendliness. You see, we're not afraid to get our hands dirty with the latest tech, especially WordPress. It's not just about looking good; it's about working like a champ too. Our WordPress wizards know the ropes when it comes to creating custom sites that shine in the eyes of search engines, play nice on mobile devices, and are a breeze to navigate.

Whether you're cooking up a fresh website concept or giving your current one a makeover, we're your trusty sidekick. Our digital agency serves up a smorgasbord of services – think

WordPress website development

, fancy custom plugins, theme makeovers, and more. We're all ears when it comes to understanding your unique goals and needs, and we use that insider info to craft a site that's your digital doppelgänger.

Our WordPress development mojo isn't just for show; it's designed to fit all shapes and sizes. Small fry or big shot, we've got the skills and experience to take you where you want to go.

But hold on, we're not just here to make your website look pretty. We believe a website should be more than a digital business card. It should be a powerhouse for connecting with your audience, supercharging your biz, and crushing your goals. That's why we dish out a buffet of digital services like SEO, pay-per-click wizardry, and social media magic. We're your partners in crafting a full-on digital strategy that hits the bullseye.

And don't even get us started on support and maintenance. Our tech gurus keep your site running smoothly and up-to-date, so you can focus on running the show.

So, if you're on the hunt for a WordPress development company that's reliable and ready to rock in the USA, Imado's your answer. Hit us up today to dig into the deets about our services and how we can whip up a site that's all about you and your big dreams.
Featured
clients
partners
We provide our partners with full outsourcing of design and programming services, offering a flexible model of cooperation.






Their communication was exceptional despite the time difference.
They gave us a professional website that's easy to use.."
Their speed and communication were impressive.
IMADO team were transparent about the whole process and pleasant to deal with.
We were impressed by their attention to detail.
Why you should use Gutenberg Editor in Australia
The Gutenberg Editor is a game-changer for content creation in the USA and around the world. Its block-based approach offers unmatched versatility, making it easier than ever to design and structure web pages. Whether you're a seasoned web professional or a beginner, Gutenberg's user-friendly interface empowers you to create stunning, dynamic content with ease. The real-time editing feature lets you see your changes as you make them, eliminating the need for constant previews. Plus, Gutenberg's compatibility with a wide range of plugins enhances its functionality, and its mobile responsiveness ensures that your content looks great on all devices. With a commitment to accessibility, SEO-friendliness, and ongoing updates, the Gutenberg Editor is a powerful tool that puts content creation at your fingertips, making it the preferred choice for web creators in the USA and beyond.
Our projects
Charmiere
We helped the client build a store with a strong emphasis on creativity. The project was awarded by CSSWINNER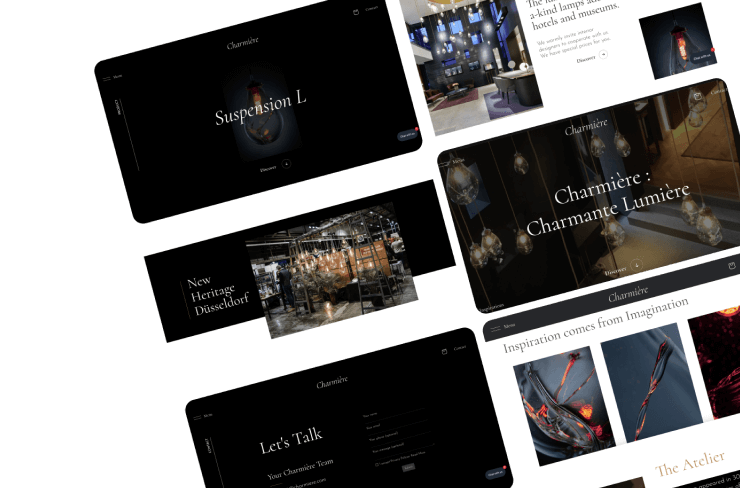 The Kernel
We helped a client redesign their current site, improving loading speed and backend features. We built a custom theme using ACF Blocks. We added eCommerce, allowing the customer to sell products.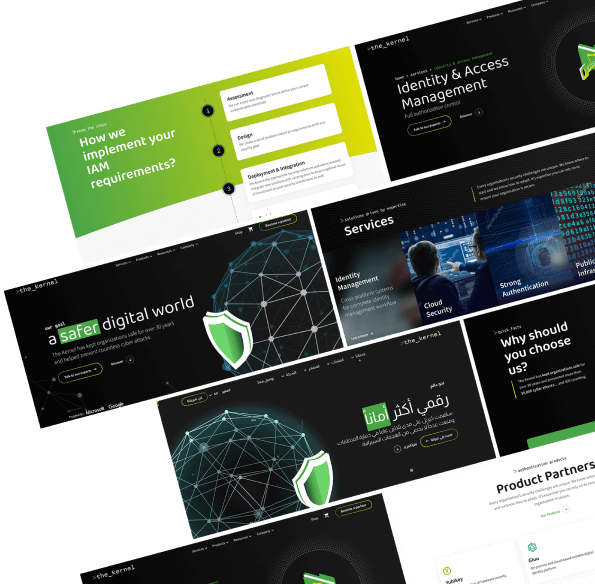 The Orchard Agency
We helped a client convert a Figma project to a WordPress website using Elementor.
Let's make something truly extraordinary.
Together
Our goal is simple: to understand our clients' vision while building a website that gets noticed.
Get started