The Power of Effective E-commerce Website Development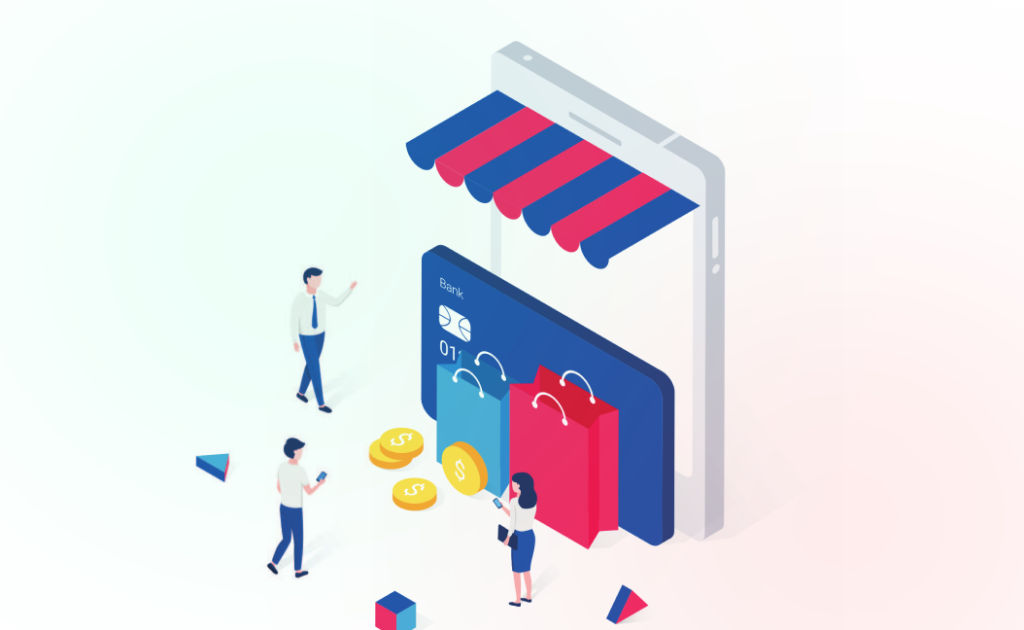 In today's digital age, having a well-designed and optimized website is crucial for the success of any e-commerce business. A user-friendly layout and visually appealing design can significantly enhance the conversion process and improve website speed, ultimately leading to increased sales and customer satisfaction.
Table of Contents
1. The Importance of Website Design and Layout in E-commerce
When it comes to e-commerce businesses, having a well-designed and optimized website is crucial. The design and layout of a website play a significant role in attracting and engaging customers, as well as improving the overall user experience. A user-friendly layout and visually appealing design can enhance the conversion process by making it easier for customers to navigate through the site, find products or services they are looking for, and make purchases. Additionally, a well-designed website can improve website speed, ensuring that customers have a seamless browsing experience without any delays or frustrations.
In today's competitive e-commerce landscape, where customers have numerous options at their fingertips, a poorly designed website can be detrimental to a business. Customers are more likely to abandon a website if it is difficult to navigate, has slow loading times, or lacks visual appeal. On the other hand, a well-designed website with an intuitive layout and visually appealing design can instill trust and confidence in customers, encouraging them to stay on the site longer, explore different products or services, and ultimately make a purchase. By investing in professional website design and layout optimization, e-commerce businesses can significantly improve their chances of success in the online marketplace.
2. Finding the Right E-commerce Development Agency in Poland
When it comes to finding a reliable e-commerce development agency in Poland, there are several challenges that businesses may face. One of the main challenges is the abundance of options available in the market, making it difficult to identify the right agency that can meet their specific needs and requirements. To overcome this challenge, businesses should consider certain criteria when selecting an agency.
Firstly, expertise is a crucial factor to consider. It is important to choose an agency that has extensive experience and expertise in e-commerce website development. This ensures that they have a deep understanding of the industry and are well-equipped to handle complex projects. Additionally, businesses should review the agency's portfolio to assess their previous work and determine if their style and approach align with their own vision.
3. Benefits of E-commerce Website Development Solutions
Implementing e-commerce website development solutions offers numerous advantages for businesses looking to establish an online presence. One of the key benefits is enhanced accessibility for customers. With an e-commerce website, customers can conveniently shop from any location, at any time, without the need to visit a physical store. This level of convenience not only attracts more customers but also allows businesses to reach their regular clients more easily and overcome geographical limitations. By removing the barriers of time and distance, e-commerce websites enable businesses to expand their customer base and tap into new markets.
In addition to accessibility, e-commerce website development solutions provide tailored user experience (UX) and graphics. A well-designed e-commerce website is optimized for easy navigation, intuitive product search, and seamless checkout processes. This ensures that customers have a positive shopping experience and are more likely to complete their purchases. Furthermore, implementing search engine optimization (SEO) techniques improves the visibility of the e-commerce website on search engine results pages, driving organic traffic and increasing the chances of attracting potential customers. By investing in e-commerce website development solutions, businesses can greatly improve the quality of their online presence and stay ahead in the competitive e-commerce landscape.
4. The Customer-Centric Approach of IMADO
At IMADO, our customer-centric approach is at the core of everything we do. We prioritize our clients' needs and go above and beyond to ensure their satisfaction throughout the e-commerce project management process. Our team understands that every business is unique, with different technology requirements, approaches, and project management styles. That's why we adapt to our clients' specific needs, providing tailored solutions that align with their goals and objectives.
/post
We believe in open communication and collaboration, making sure our clients feel heard, understood, supported, and valued.
We take the time to listen to their ideas, concerns, and feedback, incorporating them into the development process to create a truly customized e-commerce website. Our dedicated team of experts works closely with clients to provide exceptional support and guidance at every step of the way. Whether it's choosing the right technology stack, implementing specific features or functionalities, or addressing any challenges that may arise, we are committed to delivering high-quality results that exceed expectations.
5. WordPress as an Ideal Platform for E-commerce Websites
When it comes to building e-commerce websites, WordPress stands out as an ideal platform due to its versatility and power. With its flexible and dynamic nature, WordPress can be easily customized with plugins and themes to create a perfect e-commerce website that meets the unique needs of businesses. One of the key advantages of using WordPress for e-commerce is its extensive range of plugin solutions. These plugins offer a wide variety of functionalities, such as shopping cart integration, payment gateways, inventory management, and customer relationship management. Additionally, WordPress offers a vast selection of e-commerce themes that are specifically designed for online stores, providing businesses with visually appealing and professional-looking websites.
Another significant advantage of using WordPress for e-commerce is the availability of robust security options. With the increasing number of cyber threats targeting online businesses, security is a top priority. WordPress offers various security plugins and features that help protect e-commerce websites from malicious attacks and ensure the safety of customer data. Furthermore, WordPress has a strong community support system, with a large community of developers constantly working on improving the platform and providing assistance to users. This active community ensures that businesses using WordPress for their e-commerce websites have access to continuous updates, bug fixes, and support.
6. Understanding WooCommerce Project Development
When it comes to e-commerce platforms, WooCommerce stands out as one of the leading choices for businesses. Its versatility and scalability make it an ideal solution for highly competitive, scalable, and attractive projects with advanced technological features. One of the key benefits of using WooCommerce is its ease of use. With its intuitive interface and user-friendly design, businesses can easily manage their online stores, including orders, inventory, and customer relationships.
Additionally, WooCommerce offers a wide range of attractive design options through its vast selection of themes and customizable templates. This allows businesses to create visually appealing and professional-looking websites that align with their brand identity. Moreover, WooCommerce provides seamless management of orders and marketing activities. From managing product listings to implementing effective marketing strategies, businesses can easily streamline their operations and drive sales growth. Overall, WooCommerce offers a comprehensive solution for e-commerce businesses, combining functionality, aesthetics, and ease of use.
If you are considering building an e-commerce website using WordPress and WooCommerce, we would be happy to provide you with a quotation tailored to your specific needs. Our team at IMADO specializes in WordPress e-commerce website development and can help you create a customized online store that meets your business goals. Contact us today to discuss your project requirements and get started on your journey towards a successful e-commerce business.