Shopify vs. Woocommerce: which one is better?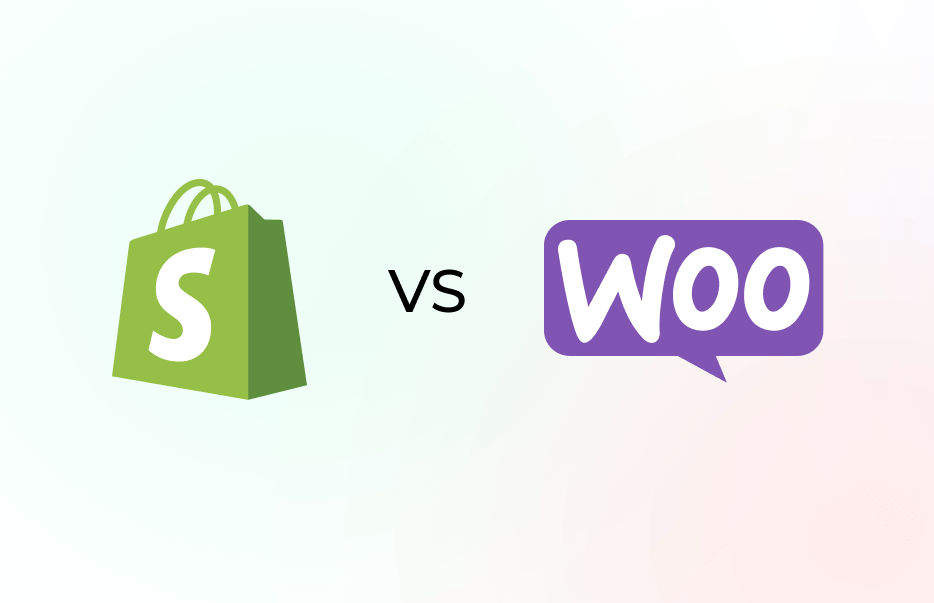 Are you looking for the best e-commerce platform for your online store? There is plenty of options, but two of the most popular and widely used solutions are Shopify and WooCommerce. But which one is better? We will look at the advantages and disadvantages of Shopify and Woocommerce to help you decide which platform is the best for your e-commerce needs.
Shopify vs. Woocommerce overview
Shopify
Shopify is an eCommerce platform enabling entrepreneurs to create online stores and sell their products. With Shopify, entrepreneurs can quickly and easily create a store, manage inventory and product listings, accept payments, and more. The platform also offers robust reporting and analytics tools to help entrepreneurs track and analyze sales, understand customer behavior, and anticipate and respond to changes in the marketplace.
Woocommerce
Woocommerce is an open-source eCommerce plugin for WordPress. It allows users to easily create and manage an online store within the WordPress platform. It is designed to be highly customizable and can be used to create anything from a simple store to a complex eCommerce platform. It is a full-featured plugin with various features, including product management, payment gateways, shipping, taxes, and more.
Costs
WooCommerce is the winner in this category. Covering the essential capabilities of WooCommerce costs between €14 and €30 per month, and if you want to go beyond the essentials, it costs between €200 and €1,000+ annually. In contrast, Shopify might cost you anything from €29 to €299+ each month.
The most significant cost difference between WooCommerce and Shopify is that the latter provides a set monthly price with a predetermined set of functionalities. On the other hand, WooCommerce is free, but you will also need to pay for a domain name, a web host, security, and other extension expenses. WPEngine, a web server offering specific WooCommerce packages, often hosts WooCommerce websites.
Add-ons
WooCommerce also wins in this category. While both platforms support 100+ payment add-ons like PayPal, Stripe, ApplePay, etc., many more integrations are available for WooCommerce.
Scalability
When it comes to usability and scalability, Shopify does have the advantage, as it functions as a full-package product. Additionally, Shopify offers more choices for building online shops than WooCommerce due to its considerably bigger app marketplace.
So, although WooCommerce is a wonderful alternative for companies utilizing WordPress currently, Shopify is a superior choice for those seeking a dependable and user-friendly eCommerce platform.
Development costs
The costs are determined by project complexity, but it's important to note that WooCommerce typically requires more customization, which translates into developer know-how. A Shopify developer usually hourly rates start from €40/hour, WooCommerce developer's hourly rates start from €35/hour. You should also consider an additional fee associated with Shopify and WooCommerce maintenance.
Ultimately, you should choose the best platform for your business needs. While both Shopify and WooCommerce are excellent e-commerce solutions, you may find one better suited for your needs. At IMADO, we are your trusted Shopify development agency or WooCommerce development agency, always happy to turn your idea into reality. Book a complimentary consultation call here, and let's chat about your project!
Book a complimentary consultation call and let's chat about your project!
Book a Call